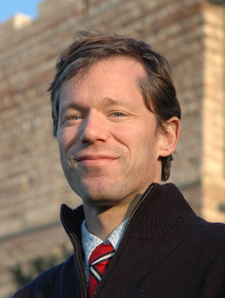 Lars Brownworth is an author, speaker and broadcaster based in Maryland, USA.
Mr. Brownworth created the genre-defining 12 Byzantine Rulers podcast, which prompted the New York Times to liken him to some of history's great popularizers.
His recent books include The Sea Wolves: A History of the Vikings, The Normans: From Raiders to Kings and Lost to the West: The Forgotten Byzantine Empire That Rescued Western Civilization, which are available in bookstores and online.
He answers questions on his Finding History blog, speaks at conferences and just completed a podcast that brings to life the reign of the Normans.